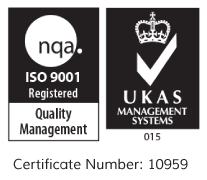 TAPPING
Many of our customers have requested hole tapping, so we have invested in an automatic tapping station to ensure we offer a comprehensive range of services to save you both production time and costs.
Tapping is a process used to add a threaded hole to sheet metal and we are proud to offer this alongside our laser cutting and metal folding services. The process requires specific machinery to ensure we match the specified thread size and shape, by investing in the latest Taptronic heads and attachments, we can guarantee accuracy and reliability.
COUNTERSINKING
To compliment out metal cutting and forming we also offer countersinking, We have invested in equipment to ensure we can process materials to short lead times, whilst maintaining the highest standards.
Countersinking creates a tapered hole for the the insertion of a rivet, bolt or screw and providing a flush fit with the sheet metal. There are numerous benefits, namely, it creates a smooth finish, ensuring the screw head isn't raised, as well as minimising any exposed edges. Finally the process also deburs the initial hole that is created before countersinking.
RUMBLING
Our ceramic rumbling machine is a valuable part of our metal finishing processes, it smooths sharp edges and created a high quality finish to the surface of the laser cut or folded metal.
To discuss how we can combine our laser cutting and metal folding services with our other finishing processes, please contact our sales team by calling 01752 841700 or email [email protected] with your project requirements.
AREAS WE COVER
We offer our laser cutting, metal folding and supporting processes throughout Southern England and South Wales covering Devon, Cornwall, Exeter, Taunton, Chard, Yeovil, Bridport, Newport, Cardiff and Bridgend. We also run a small fleet of delivery vehicles, which ensures we offer fast and reliable delivery of your metal parts.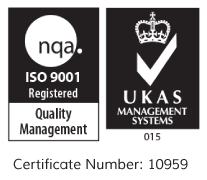 WHY CHOOSE LASER INDUSTRIES
FAST QUOTATIONS
Our friendly and experienced team will discuss your laser cutting, metal folding and finishing requirements and provide you with a fast and accurate quotation.
COMPETITIVE PRICING
Combining the laser cutting, metal folding and finishing with our streamlined production processes, we ensure we continually offer an accurate, reliable and affordable service.
IN-HOUSE CAD DRAFTING
Our in house programming department can create accurate CAD drawings to your exact specification.
HIGH SPEED PRODUCTION
Investment in the latest machinery and equipment guarantees we offer all our customers a fast and accurate service.